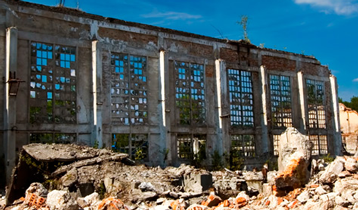 Weltweiter Datenzugriff
Greifen Sie auf interne und lokale Daten zu
Interconnectivity
IP Telephonie für interne weltweite Kommunikation zum Ortstarif
Uplink Everywhere
Professionelles Fly Away Equipment für weltweiten Einsatz ohne terrestrische Ressourcen
24/7 First Responder
Profitieren Sie von unserem 24/7 First Responder Service
Disasters and emergencies can not be planned ahead and do not allow even a brief or no preparatory phase. This is the reason why functional communication infrastructures play a decisive role in disaster relief. Many disaster scenarios result in the destruction of terrestrial communication or blackouts. Other disaster sites are located in undeveloped or remote areas where no terrestrial connection is to be expected. Often local radio connections fail or are not possible due to the geographical situation.
The advantages of SATCOM is characterized by extremely fast connection generation, high uptime rate and data throughput, independent of local energy sources and infrastructures.
Satellite-Telecom Austria supports aid organizations with the world-wide networks of iridium and Inmarsat. For voice communication, small handheld devices are available in industrial quality. Connect the teams out in the field with fast mobile terminals for mail and data exchange.
Incidents in the past 10 years show that almost exclusively through the use of SATCOM units the connection between the forces of operations and organization lines. Hurricane Katrina, earthquakes in Nepal, Ebola in Africa, and many other humanitarian operations are places where SATCOM has made the work of the staff much easier.
We will provide you with the best possible SATCOM system depending on the area of application, the type of deployment, available resources on site, personnel, data and voice requirements. The Satellite-Telecom Austria First Responder service also offers reaction times of less than 24h depending on the application.