Industrial Dataterminals 
BGAN, X-press, Thuraya IP
Inmarsat BGAN, Thuraya IP, Iridium
Inmarsat BGAN
The Inmarsat BGAN network is predestined for reliable data connections worldwide. The geostationary satellites allow precise alignment without movement dropouts. The frequency band is little or not affected by rain and snow. The light and handy terminals can be quickly positioned and online in a minute. The BGAN network offers data speeds of up to 492 kBit.
Inmarsat offers highly secure data transmission with specific terminals.
Iridium Pilot
Iridium Next
Iridium Pilot is the highest available data network in the world. No matter whether it is a ship or an expedition to the North or South Pole, the pilot is always connected. The datapeed is currently only 134 kbit but  will offer end 2017 with the Iridium Next much higher data rates.
Iridium is ideal for all those who are moving to the most remote corners of the world. The Iridium network has shorter latencies due to the low orbit satellites than the geostationary networks.
Iridium offers highly secure data transmission.
Thuraya IP
The Thuraya IP network is designed for stationary and mobile use from Europe to New Zealand and Africa. The data terminals for Thuraya IP are rugged and ideally suited for hard use. External antennas for mobile land and sea applications and battery powered handheld terminals are available. Thuraya Voyager, the Satcom-on-the-move unit is ideally suited for disaster relief and humanitarian operations. The Thuraya Commander is the data terminal for the toughest operations in the event of a military or disaster. The Thuraya IP network provides speeds of up to 444 kBit.
Inmarsat Harris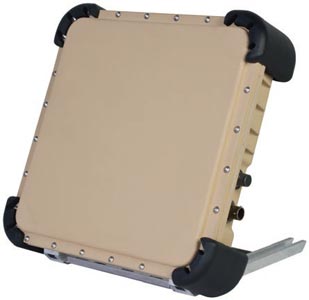 Inmarsat explorer 540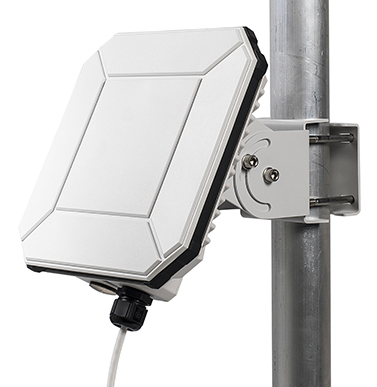 Iridium Pilot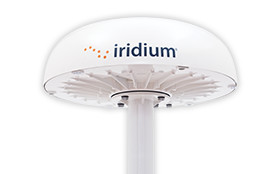 Thuraya IP Voyager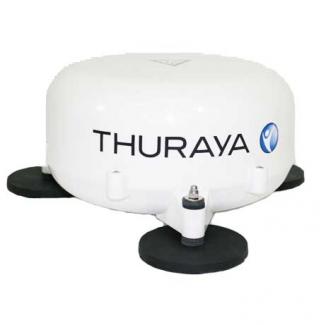 Thuraya IP Commander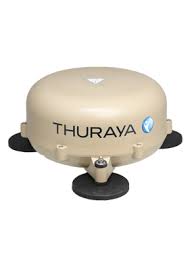 Terminal Thuraya IP +